Kim Jong-un saw the opportunity for maximum mischief offered by the most auspicious date in US history to launch a missile, literally and verbally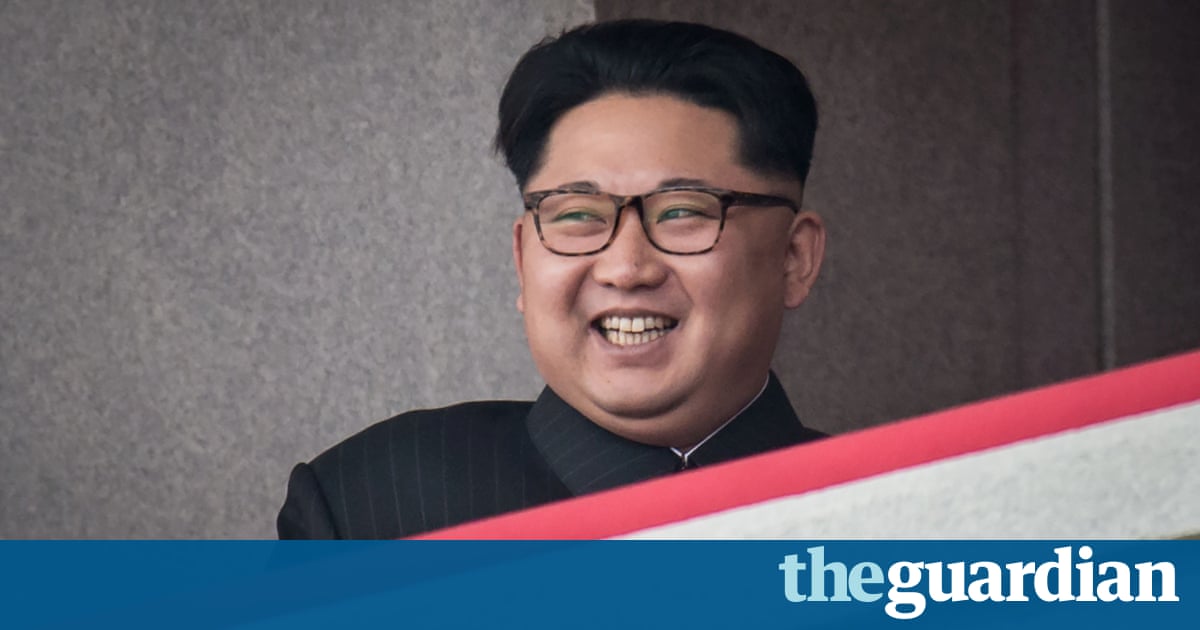 It is a fair to say that the reporter tasked with working Kim Jong-uns comments into North Koreas latest statement on Tuesdays intercontinental ballistic missile test did their job with even more relish than usual.
As taunts go, Kims comments, carried by the state KCNA news agency, raised the insult index several notches from Donald Trumps suggestion a day earlier that his North Korean counterpart find a more productive use of his time than developing a nuclear deterrent.
The international response to the launch will only have inspired Kim to wring every last drop of propaganda value from the wave of opprobrium emanating from the White House and the Pentagon.
His response was straight from the North Korean propaganda playbook designed to both grab the worlds attention and remind his domestic audience that, five-and-a-half years after his coronation following the sudden death of his father, Kim Jong-il, he has dramatically strengthened his countrys hand.
While Trumps secretary of state, Rex Tillerson, attempted to galvanise world opinion, the KCNAs description of Kim feasting his eyes on the ICBM and breaking into a broad smile complete with photos of him punching the air in the company of delirious generals would not have been out of place had he been attending an inter-Korean football match, with the North 3-0 up with only minutes on the clock.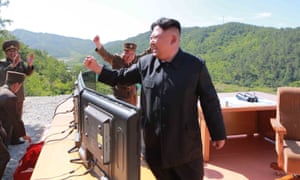 Read more: https://www.theguardian.com/world/2017/jul/05/a-gift-for-the-american-bastards-north-koreas-kim-fires-back-at-trump