The novelist on the curse of email, her uneven eyes and hating Donald Trump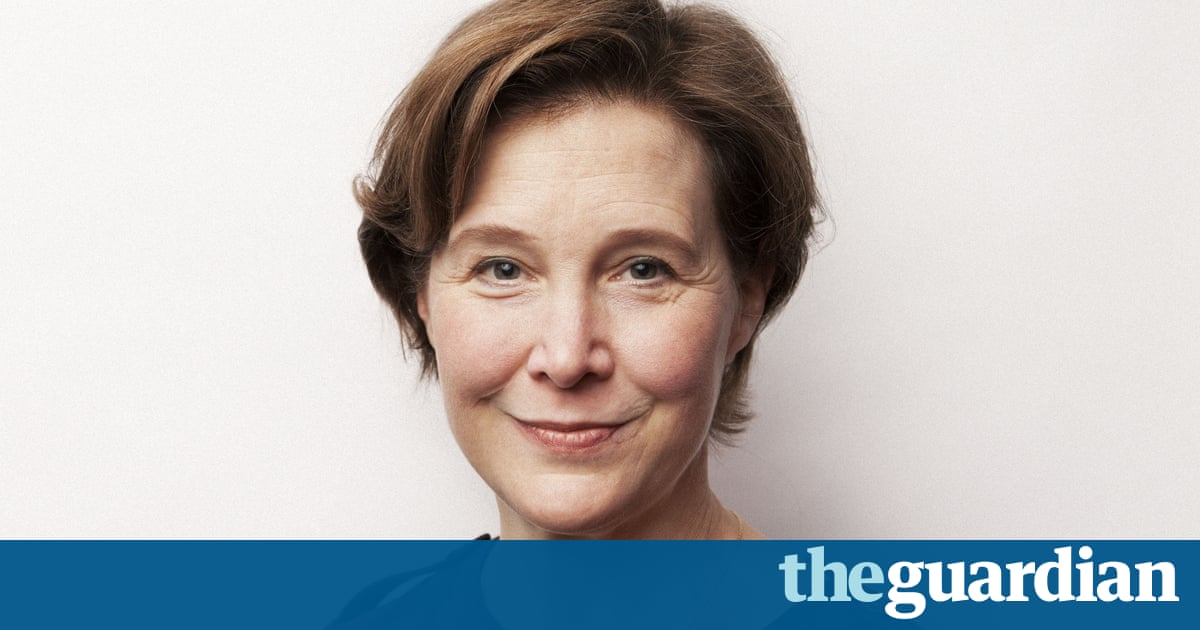 Born in California, Ann Patchett, 53, is a graduate of the Iowa Writers Workshop. Three of her novels, The Magicians Assistant, Bel Canto and State Of Wonder, were shortlisted for the Orange prize for fiction, Bel Canto winning in 2002. Her bestselling seventh novel, Commonwealth, is out in paperback next week; she will discuss the book at a Guardian Live event on 23 May, and appear at the Charleston Festival in London on 25May. She lives in Nashville.
When were you happiest?
Before email was invented.
What is your greatest fear?
All the environmental stuff: the death of the oceans, things like that.
Which living person do you most admire, and why?
A friend named Charles Strobel, who runs the Campus for Human Development in Nashville. Its a homeless shelter. He lives a life of pure kindness, and hes a funny guy.
What is the trait you most deplore in yourself?
I forget how much I have.
What is the trait you most deplore in others?
They forget how much they have.
What was your most embarrassing moment?
It seems at least once a day I have a cheerful conversation with someone who knows me whom I dont know.
What is your most treasured possession?
My fathers wristwatch. He wore it every day. I wear it every day.
What makes you unhappy?
Being pulled in too many directions.
What do you most dislike about your appearance?
My eyes are uneven.
Who would play you in the film of your life?
Julianne Moore. I met her a couple of weeks ago and I thought she was the loveliest person.
What is your most unappealing habit?
I believe I can solve others problems. Its great when it works but for the most part its very unappealing.
What is your favourite word?
Bumblebee.
Which book changed your life?
Underground Airlines by Ben Winters. I see the world differently now.
What did you want to be when you were growing up?
A writer. Always.
What is top of your bucket list?
Id like to read all of Proust.
Is it better to give or to receive?
Give, all day, every day.
What or who is the greatest love of your life?
My husband. Finding him remains the great astonishment of my life.
What does love feel like?
Pulling yourself out of a wild ocean and on to a life raft.
What was the best kiss of your life?
I kissed John Updike as he presented me with an award. It wasnt the best kiss as far as kisses go, but I hold the fact that I kissed John Updike, that he kissed me, very close to my heart.
Which living person do you most despise, and why?
Donald J Trump. How much time have you got?
Who would you invite to your dream dinner party?
My grandmother, my father and my friend Lucy. Theyre the people Ihave dinner with in my dreams.
Whats the worst job youve done?
Ive never had a terrible job. Ive been a cook, waitress, bookseller, teacher, freelance writer. I know what the bad jobs are and I havent done them.
How do you relax?
Reading. If Im really tired Ill look at cooking magazines. If Im extremely tired Ill just look at the pictures.
Read more: https://www.theguardian.com/lifeandstyle/2017/apr/29/q-and-a-ann-patchett-novelist