Restaurant and cooking groups whose food is served by refugees are part of projects in Berlin using meals to build bridges between Berliners and recent immigrants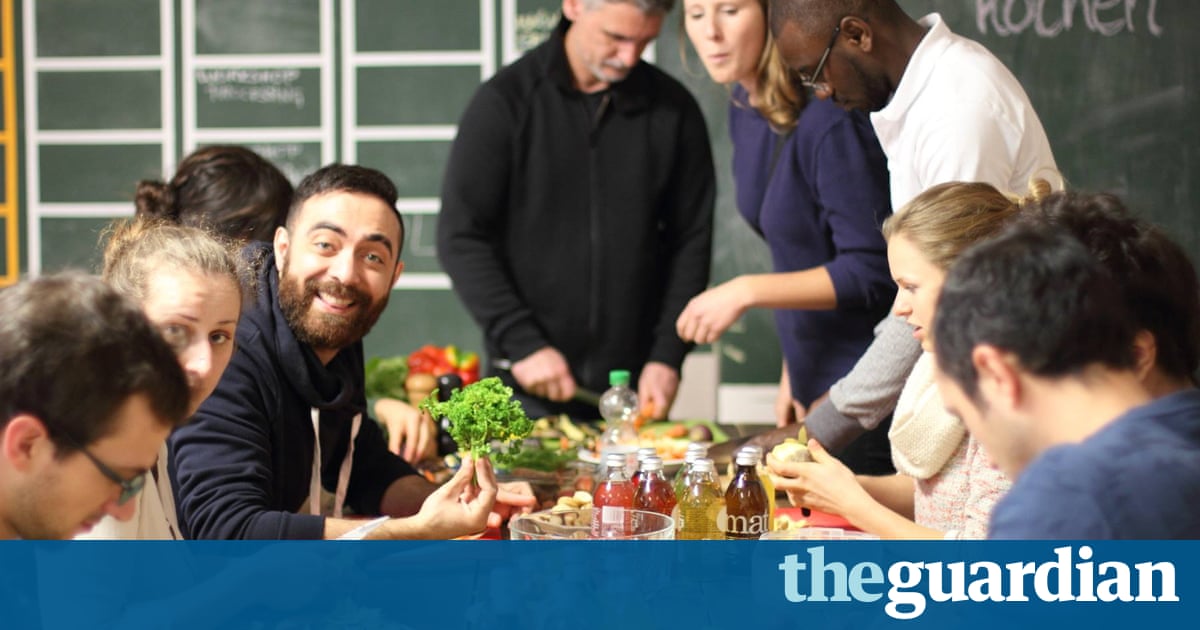 Lunchtime on a weekday at Alagami restaurant, in Berlins Neuklln district, is busy as usual. Waiters buzz around serving plastic plates brimming with orange-tinted saffron chicken pilaf, tabbouleh and hummus, and tall glasses of labnah yoghurt drink. Outside, a hijab-clad little girl zips past on her e-skateboard. The only difference between Alagami and the many other Lebanese and Syrian restaurants here is that all the employees are recent Syrian refugees.
While the influx of refugees from Syria, Afghanistan and north Africa into Germany has slowed, from almost 750,000 in 2016 to 37,000 in January and February this year (Berlin took in 1,733 of them), food has become an important way for refugees to connect with their host Berliners.
This is fertile ground for refugee food projects a different sort of Arab spring, perhaps said Jrn Kabisch, a Berlin-based food and culture writer. He took a cooking class with a group called ber den Tellerrand (Beyond the Plate) whose mantra is to use food as a means for cultural exchange.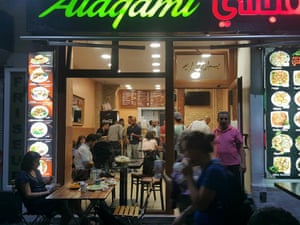 Read more: https://www.theguardian.com/travel/2017/apr/16/berlin-refugee-cuisine-syria-restaurants-cooking-groups