What better way to motivate yourself to work off those sugar-infused Long Island Iced Teas youll be drinking all summer than spending more money on overpriced leggings and sports bras? Im talking about
athleisure that absorbs your sweat
, keeps you cool, but still makes you look as hot as Gigi Hadid. If you dont know what athleisure is, ask Siri or think of those leggings you shamelessly wear weekly and dont wash, because this is the 21st fucking century. Like, get with the times, because I dont feel like explaining. This has been officially a thing since last year aka when it was actually added to the dictionary, so chances are if you have any fashion sense, you already own Lululemon leggings and a sports push-up bra from like, Victorias Secret. Whether its to get
Starbucks
, leave your fuck buddys house, or (god forbid) go to the gym for once, no one has ever questioned your whereabouts because your athleisure outfit can get away with any occasion.
If youre planning on fooling everyone that you give a shit enough about your body to get off the couch and stop binge-watching , youre going to have to expand your hot athleisure wardrobe for summer-proof pieces you mightkey word: "might"also be able to pull off at the bar. Usually being comfortable and looking DTF dont go together, but if youre smart about your choices, you can get away with it. Dreams do come true if you just drink enough believe.
1. Sheer Bralette
When you have yoga at 11am and brunch at 12:30pm, the Nina Bralette is your go-to. The super lightweight and stretchy fabric will ease you into all your downward facing dog poses, while also cooling you off with its sheer straps. Youll feel refreshed and look cute enough to simply change into a skirt before drinking as many bellinis as it takes to defeat the purpose of working out. Or, you can totally just say "fuck it" and buy this regardless because its cute as hell. Namastay at the bar, bitches.
2. Strappy Tank
What happens at the gym, stays at the gym. If youre going to actually exercise and break a sweat (ugh), no one outside of that facility should have to see all that back sweat. Its bad enough you wont be rocking a full contour when you leave. Youll need something with an open back and as many air holes as possible. Wear a lightweight tank you can adjust and layer over a sports bra, such as the Gypset Goddess x Alo Clarity Tank. If youre feeling extra scandalous and havent done laundry (again) for a night out, wear this with a backless bra, high waisted jeans, and your fave pumps. Youll be comfortable and look hot.
3. Mesh Leggings
Unless you live under a fucking rock, youve probably seen every person you follow on Instagram sporting this mesh trend in one form of clothing or another. Full-length leggings with mesh panels on both the back and the front, like the Varley Windsor Black Legging, allow you to take those long runs on the beach without worries of looking like you peed yourself. Theyre composed of permeable and quick dry fabric so you look just as good after the run as you did before. Even if its only because you gave up after 10 30 seconds. I wont tell if you dont.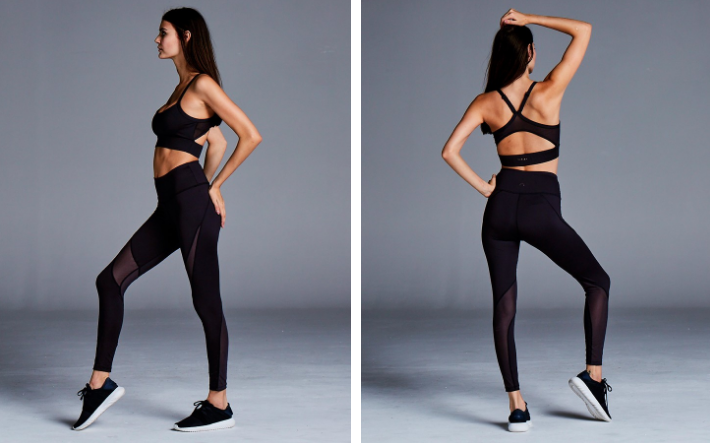 4. Sleek Jacket
Whether youre leaving a torture cycling class or running errands, the CHICHI Serena Bomber is essential for adding street flair to any look. Throw over a strappy bra after an intense workout or a v chic bodycon if you want to look as relaxed as your outfit does. Little do they know you stressed out about it for an hour and changed 15 times before leaving the house.
5. Baseball Cap
I dont usually advocate for hat hair, but this is only for emergency cases such as like, being too hungover to wash your hair or trying to impress that hot guy who always has his arm days on Thursdays. You can totally convince him youre into like, sports and stuff (whatever that entails) and yes, youve had this lucky hat forever, and no, you didnt just buy it online from Shop Betches.
Read more: http://www.betches.com/best-summer-athleisure-to-keep-you-cool