Research shows global ice-cream sales dropped by more than 16% in 2016. But its not that were losing our taste for the frozen treat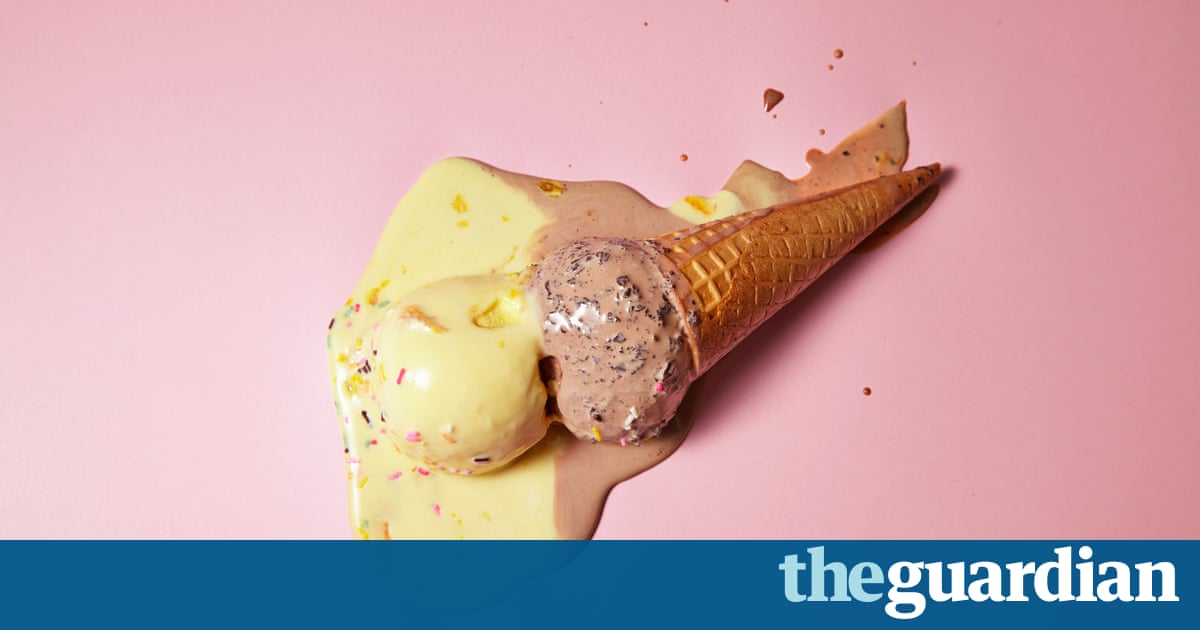 Name: Ice-cream.
Ingredients: Ice, cream.
You forgot sugar: Sugar.
Appearance: Glossy, dripping.
Mmmm Do you like eating ice-cream?
Show me someone who doesnt like eating lots of ice-cream and I will show you someone who has forgotten to enjoy being alive. Whos that?
Its the same person. Its an expression. Never mind. I see. Well, good, because I was about to say that I could show you many people who dont like eating a lot of ice-cream.
Really? Yes. According to a new report from market research firm Mintel, global ice-cream sales fell from 15.6bn litres in 2015 to 13bn in 2016.
Crikey! Thats a drop of 2.6bn litres 16.7% in asingle year, and in the context of a rising globalpopulation. Did you just do that maths inyour head?
I had the idea to use a calculator in my head. Thatdoesnt count.
So, humanity is losing its taste for ice-cream? Surely the apocalypse is now at hand. Not yet, it isnt. Those are just the volume figures. In fact, according to Mintel, growth remains solid if notspectacular in the key global ice-cream markets, while demand is rising rapidly in Indiaand China.
Im confused. In that case, how come were eating so much less of it? A mixture of reasons. People in the developed world are becoming more aware of their sugar consumption.
Mmm awareness of my sugar consumption. Theres also been strong growth in luxury products such as gelato, innovative flavours such as saffron, and dairy-free versions made with almond milk, for example.
Good God! Premium yoghurts are also becoming a more acceptable dessert, says Alex Beckett, Mintels global food and drink analyst.
Not under my roof, theyre not. You old fogey. Look, its perfectly simple. People in the rich world are just eating more expensive, better-quality ice-cream, but less often or in smaller quantities. Ice-cream is
Dont say it. Ice-cream is being gentrified.
I told you not to say it! But its true. Theres now even kale ice-cream.
If thats cool, I want to be a loser. Job done.
Do try: Craft gin bombe alaska.
Dont try: Pulled-pork gelato with chipotle-mayonnaise syrup.
Read more: https://www.theguardian.com/lifeandstyle/shortcuts/2017/jul/09/why-have-so-many-people-stopped-eating-ice-cream